Terms, Conditions & Policies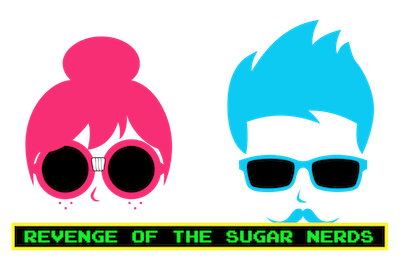 EVENT SUMMARY: The Sweet Fest® Business Conference, also known as Sweet Fest Con 2016, is a business focused conference for aspiring & established professionals in the baking & sweets industry. Sweet Fest Con is a weekend crammed with invaluable information & tips to help Sweet Entrepreneurs with managing & growing their sweet business. Sweet Fest Con goes beyond the typical trade show, cake competition, or sweets expo in that it places a heavier emphasis on sharing business knowledge & tools with the Sweet Community.

GUEST ACCESS:
NEW in 2017, registered Sweet Fest Con attendees can register a guest to tag along during evening social activities. Guests will be provided event swag, t-shirts, and evening meals along with the other Sweet Fest Con attendees. Guests are NOT ALLOWED access to any daytime lectures, seminars or masterclasses. Any guest wishing to attend these activities must register as a Sweet Fest Con attendee.
PAYMENT PLAN POLICY:
If you need a little more time to pay your Registration Fee, you have the option to select one of our provided payment plan structures*. Within 24‐72 hours of submitting your initial payment, you will receive an invoice or invoices for the balance of your Registration fee. This invoice(s) will show a due date that coincides with a date that is one month from your registration submission date. (i.e. A Registration Form submitted on Mar. 1 will have Invoice due dates that show the 1st of each subsequent month until the balance has been paid in full.)

All payment plan balances must be paid in full by 11:59PM EST September 9, 2017. Full Registration payments will be accepted until the conference is SOLD OUT or until September 15, 2017, whichever occurs first. By selecting a payment plan option, you agree to pay your remaining balance in accordance with the due date(s) displayed on your invoice(s). If you need to adjust your invoice date, contact the Sweet Fest Con Admin staff directly via email at info@thesweetfest.com

LATE PAYMENTS:
Payments made more than FIVE (5) days of the invoice date are subject to registration cancellation without a refund or credit.

CANCELLATION/REFUND POLICY: 
If you are unable to attend the conference after submitting your Registration Fee, please email Sweet Fest at info@thesweetfest.com as soon as possible.

If you cancel within EIGHT (8) weeks of the Scheduled Event Date (i.e. July 26, 11:59 PM), you will receive a full refund minus your initial deposit or $150. If you registered for Sweet Fest Con without submitting a deposit, you will receive a full refund minus a $75 cancellation fee.

If you cancel within FOUR (4) weeks of the Scheduled Event Date (i.e. August 23, 11:59 PM), you will not be entitled to a refund. Instead, you will receive a credit to be used at a later date on any Sweet Fest online/in‐person seminar, webinar or physical merchandise of your choosing (excluding the Annual Sweet Fest Business Conference). Credits must be used within 1 calendar year of cancellation. No Exceptions allowed.

If you have any questions or concerns, please contact the Sweet Fest Con admin team directly at info@thesweetfest.com.